MBCT is our eight-week course to help you prevent a relapse with depression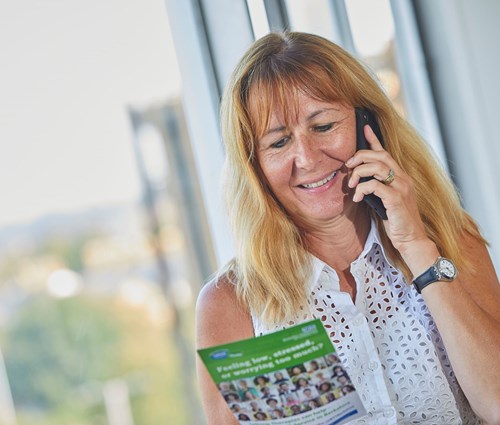 Mindfulness-Based Cognitive Therapy for Depression (MBCT)
Mindfulness-based cognitive therapy for depression (MBCT) is our eight-week course to help you prevent a relapse with depression.
Our course is specifically for people who have experienced recurrent depression. This might mean you've experienced depression on several occasions, even after having support.
You don't have to have received any treatment for depression before, nor do you have to have received a specific diagnosis – although this course would only be suitable if you've experienced recurring periods of depression, rather than a single episode.
The course is provided in a group environment, where you'll learn the skills to help you manage and avoid future relapse. This will include Mindful Meditation, together with some forms of Cognitive Behaviour Therapy (CBT) activities to help you spot the early signs and symptoms of depression.
Although it's provided in a group, this isn't group therapy.
We run one session a week, and each session typically lasts for 2 hours. Over the eight weeks, you'll learn the skills to help you manage the type of feelings you may have that could cause you to have depression.
You'll be encouraged and supported to try these skills at home whenever you begin to feel distressed or worried.
We regularly update our course dates, so check back to see if there are any available slots.
Access to this type of therapy will depend on your needs.
If you feel that you need support, you can ask your GP to refer you to Talking Therapies. We'll offer a Wellbeing Assessment and offer the right therapy support to suit you.
You can also refer yourself to Talking Therapies for a Wellbeing Assessment and find self-help guides if you want to know more about managing things like depression and stress.
Find out how to refer yourself to Talking Therapies (visit the webpage)