Contact us
How to refer yourself to us
Call us on

 

0300 365 2000

 

to refer by phone. You can also email us at talkingtherapies@berkshire.nhs.uk if you have queries about making a referral.

Ask your GP or care professional to refer you.
Need urgent help now?
If you're feeling distressed or anxious, the important thing is to stay calm.
If there's someone you can talk to – a family member, a friend or a neighbour – ask if you can spend a few moments with them to help you relax.
Call 999 - if you or anyone else is in immediate danger or harm.
Call NHS 111 - if you urgently need medical help or advice, but it's not life threatening
Call the Samaritans on 116 123 - If you want to talk to someone about how you feel, what you're experiencing or how to deal with someone else's behaviour. 
Contact us in a different language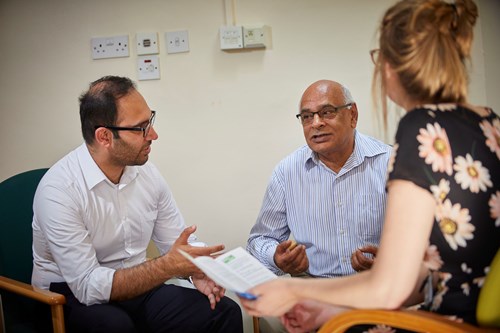 If you prefer to use a different language, let our team know when you contact us.
We will ask an interpreter to join the call to make sure you're supported.
When you refer yourself through our website, select which language you prefer to use.
We will make sure an interpreter comes to your appointments.
If you're deaf, hearing impaired or have a speech impediment, we can make arrangements to help you.
Translate this website 
Our website can be translated into over 100 languages.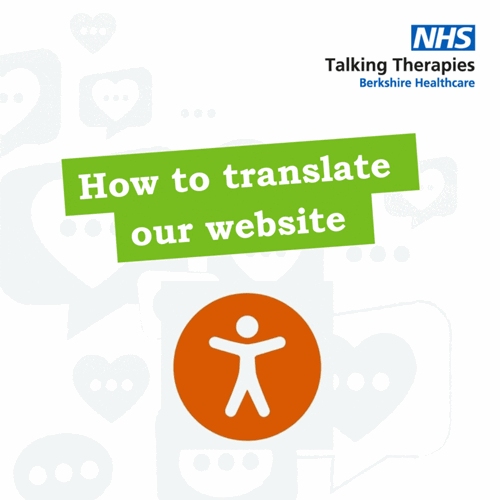 You can do this in three simple steps:
Tap the orange circle at the bottom of your screen
Tap the 'cog' symbol in the middle
Select your language from the menu and press 'OK'
Support for carers
If you're a carer, or you know a carer that might need help, you can find more details about local and national charities and groups on our website.
Read more about support for carers