IPT can look at how others may be contributing to your psychological stress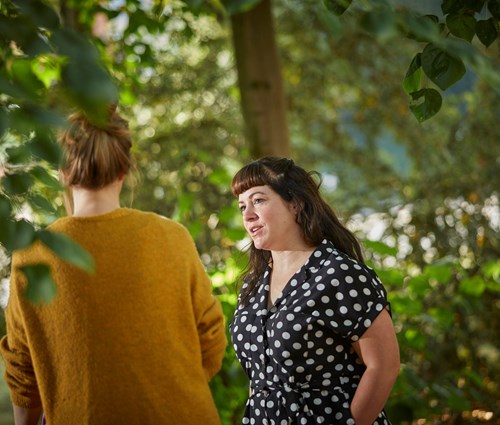 Interpersonal Psychotherapy for Depression (IPT)
Interpersonal Psychotherapy for Depression (IPT) is a way of supporting you if you're coping with depression.
The therapy will look at how others may be contributing to your psychological stress, and how that impacts how you interact with other people.
This type of therapy generally covers one of the four main areas: 
Role Transitions 
Life changes all the time. It might be that you're starting a family, or you're leaving a job and you now feel unable to cope with the demands of the new situation, and you're unsure how to react.
Interpersonal Role Disputes
No relationship is perfect, but sometimes a significant relationship at home or at work can become very stuck in disagreements or arguments, and is a source of tension and distress.
Complicated Bereavement
It's natural to feel sad following the loss of a significant person in your life. It can sometimes feel very difficult to adjust to life without that person, and we may then put our life on hold, unable to carry on with our normal activities and with our relationships.
Interpersonal Sensitivities
Feeling that you don't have someone to turn to for company or support may make you feeling alone and overwhelmed by the demands of life.
Access to this type of therapy will depend on your needs.
If you feel that you need support, you can ask your GP to refer you to NHS Talking Therapies. We'll offer a wellbeing assessment and offer the right therapy support to suit you.
You can also refer yourself to NHS Talking Therapies for a wellbeing assessment and find self-help guides if you want to know more about managing things like depression and stress.
Find out how to refer yourself to NHS Talking Therapies (visit the webpage)