A form of therapy which may help you understand why you make certain decisions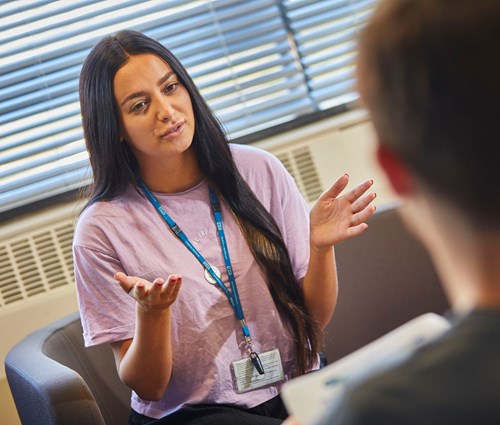 Dynamic Interpersonal Therapy
Dynamic Interpersonal Therapy (DIT) is used to help identify and treat depression, which may be caused by emotional and relationship difficulties.
It's a form of psychotherapy which helps us understand why you make certain decisions.  
DIT helps us look at the difficult things that may have happened in your past, which could continue to affect the way you feel and behave today.
It may help you understand how you see yourself, and how you think others might see you. It could also help look at how you connect with others (your attachment style) – whether that's with friends, family or someone you're in a relationship with.
DIT can help us and you look at a number of different things, such as:
How your actions may be connected to difficulties you might be having
How your relationships and the emotions linked to them affect you
Finding any other resources (advice, people, groups) that could support you
Reflecting on your experience of therapy and the impact it's had
Access to this type of therapy will depend on your needs.
If you feel that you need support, you can ask your GP to refer you to NHS Talking Therapies. We'll offer a wellbeing assessment and offer the right therapy support to suit you.
You can also refer yourself to NHS Talking Therapies for a wellbeing assessment and find self-help guides if you want to know more about managing things like depression and stress.
Find out how to refer yourself to NHS Talking Therapies (visit the webpage)