Recover from depression and build a fulfilling relationship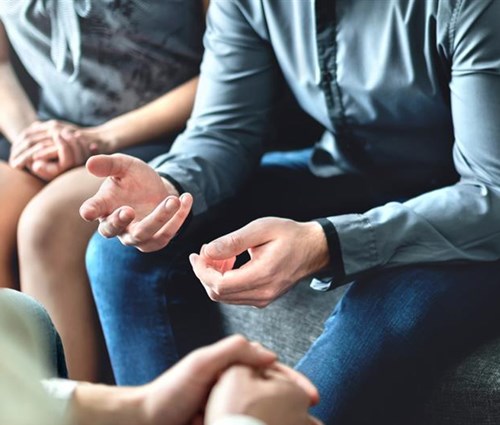 Couple Therapy for Depression
Relationships are so important to our overall wellbeing and yet sustaining a fulfilling and stable one is never easy.
Pressures from work, money, children, family tensions and ill health can all contribute to problems and lead to depression and other issues.
Depression meanwhile can make us feel alone and the feelings of guilt, worthlessness and low self-esteem that often come with it can chip away at our closest relationships.
Couples Therapy for Depression helps you to understand yourself and your partner better. It can help support you to deal with both the depression and the distress it causes – and help you get back to a feeling of closeness.
Couple therapy can help you with understanding::
How depression affects both of you in your relationship
Understanding your own and your partners emotional and practical needs
What makes your relationship less satisfying than it could be
Recovering from depression – by reducing the things that make partners feel alone and cause conflict and distress
Breaking patterns of behaviours that cause conflict
Feelings of anxiety and stress in facing the challenges of your relationship and family life
Adjusting to life changes such as the arrival of children, bereavement or separation
Finding greater confidence about the future
Building a better sense of closeness with your partner
Improving your sexual relationship if needed.
Everyone's therapy will be a bit different. Working together with a couple therapist, you will talk about the issues that trouble you and your partner - and then find solutions to them.
If your relationship has broken down or you can't talk to your partner, meeting with a couple therapist can open the way to better communication.
Your therapist will help you understand the ways that depression affects both of you, and how it is connected to the distress in your relationship.
They will point out things that go on between you that you might not be very aware of, but which make your relationship less satisfying than it could be.
Your couple therapist will not take sides, though they may sometimes feel challenging to one or other of you. They will make links between what you expect from a relationship, such as how you were brought up, and build on the strengths that you already have as a couple.
You will explore new ways to relate to each other, gaining a greater understanding of, and learning communication and problem-solving skills if needed.
For those who are suffering from depression, couple therapy helps by reducing the kinds of things that make partners feel alone and distressed, or which push partners apart and make them feel angry with each other.
This improves your relationship by helping you both to work together to create more fulfilling relationship with a better sense of closeness.
This positive cycle improves mood and emotional wellbeing – helping you to break out of repeating patterns of unhappiness in your relationships and a more stable family life.
Access to this type of therapy will depend on you and your partners needs.
You can refer yourself to Talking Therapies or you can ask your GP or health professional to refer you
We'll offer a Wellbeing Assessment and offer the right therapy support to suit you.
We have self-help guides if you want to know more about managing things like depression and stress.
Find out how to refer yourself to Talking Therapies (visit the webpage)