Looking after your emotional wellbeing is important, no matter what your age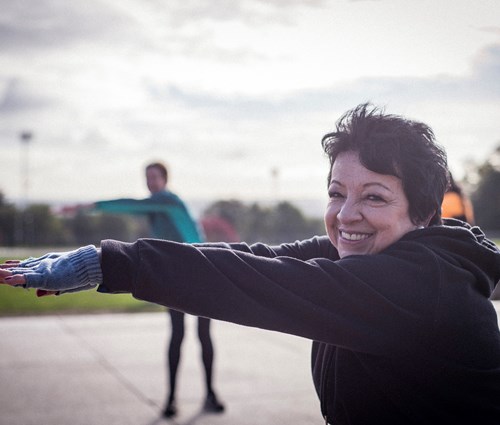 Support for older adults
Feeling tired, worried or generally low aren't typical issues relating to growing older. They also aren't always an early sign of things like dementia or mental health issues.
Looking after your emotional wellbeing is important, no matter what your age. A number of different things can affect how you're feeling, such as:
Adjusting to retirement
Becoming bored or disinterested because you don't feel that you have a hobby or activity to keep you busy
Caring responsibilities that affect your own emotional wellbeing
Coping with a bereavement
Living alone, or feeling lonely
Living with a long-term condition, like diabetes or heart disease
It's important to take as much care of your mental health as your physical health. Depending on your needs, NHS Talking Therapies can offer different support such as guided self-help, groups and online courses to improve your wellbeing.
If you feel that you need to talk to someone, you can be referred to NHS Talking Therapies. We'll talk with you and arrange a Wellbeing Assessment, to see how best we can help.
Call     0300 365 2000
 Find out more
If you're concerned about an older person, we have advice about how you can talk to them about any difficulties they're experiencing.
Read advice on how to support someone else
Download or or printed copies of our poster on support for older adults from our 'Leaflets and posters' section
Visit the leaflets and posters page (opens in new browser tab)
As well as Talking Therapies, there are other support groups and communities across Berkshire who might also be able to help.
Age UK Berkshire offer befriending, support and advice on things like health and lifestyle - find out more
Age Concern (East Berkshire) organise day centres, support for repairs and odd-jobs, and befriending - find out more
University of the Third Age (U3A) offer educational courses - find out more