Our course can help you overcome the effects of stress in your life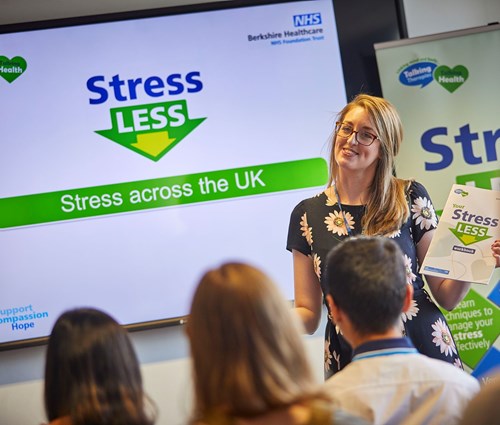 Stress Less Videos
Changes to our service due to coronavirus (COVID-19)
In light of the current situation, we've changed the way we provide our Stress Less Workshop course. 
For the time being we will be providing each session of the course as a pre-recorded video.
Find out more below.
Our four week video course will cover different ways you can manage stress, and difficulties linked to stress such as anxiety, worry, low self-confidence, poor sleep and panic attacks
After each video session, you'll be encouraged to go away and try the techniques learnt in your day to day life. At the end of the four weeks you'll be much better prepared to handle stress, and the things that cause you stress.
There will be eight videos in total lasting approximately 20 – 30 mins. Each session will be made up of two videos which will be sent by email prior to the session.
You will also be given access to a Stress Less workbook and activity materials to follow and complete alongside and in between sessions.
Course documents
We'll send your workbook by email, along with the link to the right video.