Wellbeing for new parents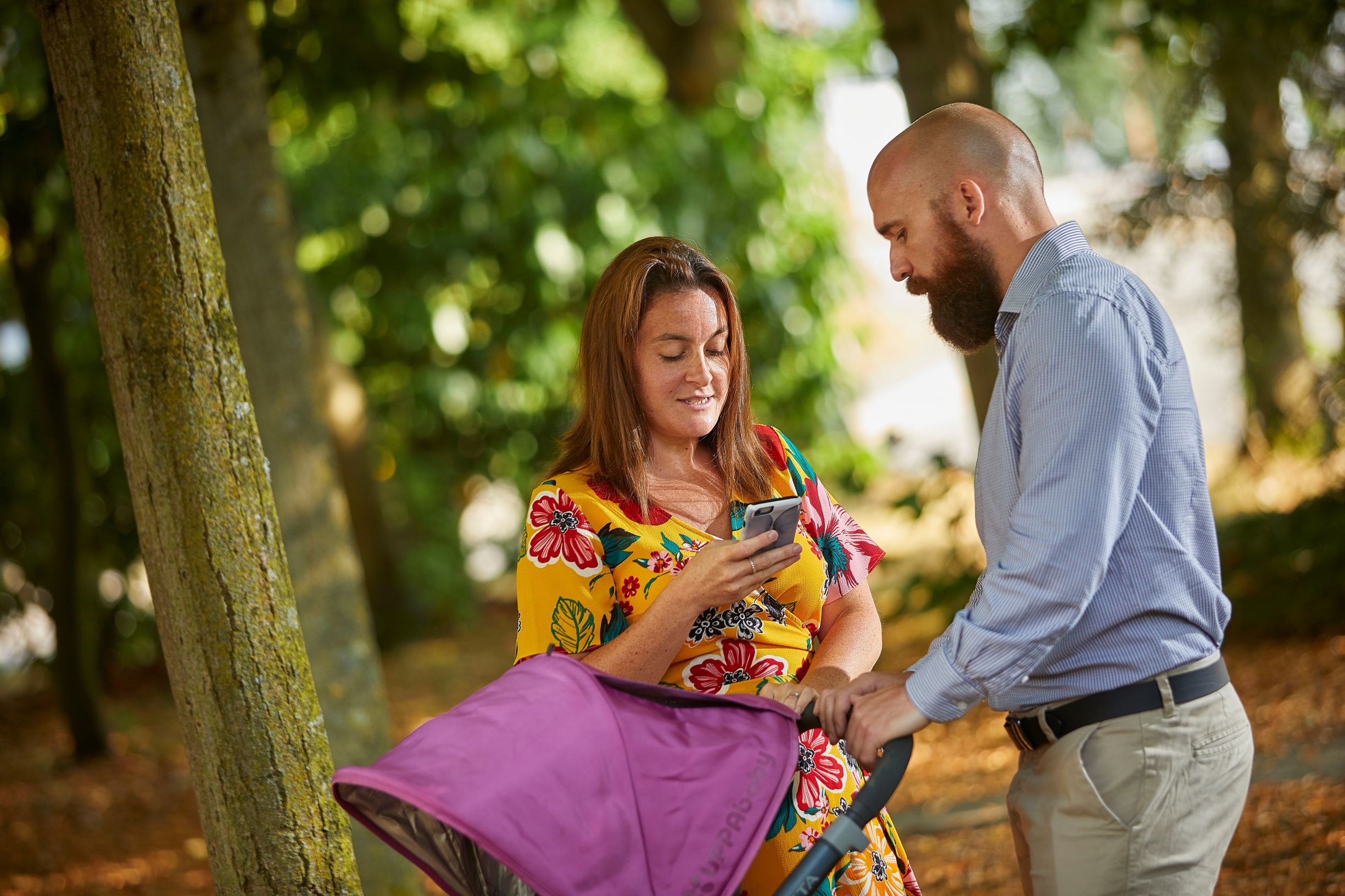 The period during pregnancy and up to your child's first birthday is referred to as the 'perinatal period'. During this time, expectant and new mothers are likely to experience changes in body, hormones and mood. While pregnancy is an exciting time for most parents, it can also be overwhelming.
You may feel that you are the only one going through this, but in actual fact:
1 in 5 mums experience an emotional difficulty at some point during the perinatal period
1 in 3 new partners are concerned about their mental health during this time.
It's really important during this time both you and your partner look after yourselves by:
Asking a trusted family member or friend to look after your child for a short while, or help out around the house
Taking little breaks when you need them
Eating healthily and regularly
Drinking plenty of water, especially if you are a breastfeeding mother
Getting out every day for some fresh air and daylight, and taking a break from the normal home routine
Exercising, even if it's a walk around the block with your baby in the pushchair
Having a bath or shower to help relax
If you feel you need support, Talking Therapies are here for you. As a perinatal client (this includes, mums, dads and partners) you will be given priority for appointments so that you can be offered treatment and support as soon as possible.
We have a variety of treatment options to suit your needs including a new online perinatal programme designed to help you learn techniques to manage you mood and anxiety and 1:1 therapy delivered using video consultation or telephone.