We can guide you on the different skills and techniques to boost your wellbeing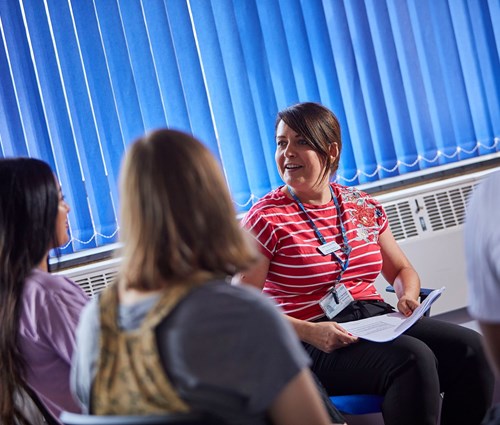 Wellness Workshop
Changes to our service due to coronavirus (COVID-19)
In light of the current situation, we've changed the way we provide our Wellness Workshop course.
For the time being we will be providing each session of the Wellness course as a pre-recorded video.
Find out more below.
Our six week video course will guide you through different skills and techniques for your own self-care and wellbeing so you can improve your motivation and in turn, your mood. Our therapists will also provide weekly review calls to support you in developing and using these skills.
There will be twelve videos in total lasting approximately 10 – 15mins. Each session will be made up of two videos which will be sent to you by email before each session.
You will be given access to a Wellness workbook and activity materials to follow and complete alongside and in between sessions.
Course documents
We'll send your workbook and worksheets by email, along with the link to the right video.
Access to Wellness Workshop, and other therapies, will depend on your needs.
If you feel that you need support, you can ask your GP to refer you to Talking Therapies. We'll offer a Wellbeing Assessment, and offer the right therapy support to suit you.
You can also refer yourself to Talking Therapies for a Wellbeing Assessment, and find self-help guides if you want to know more about managing things like depression and stress.