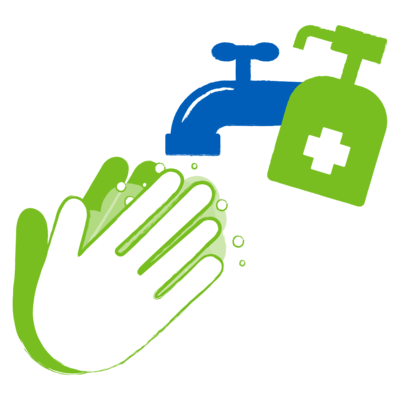 Respiratory and other infections are increasingly reported in the general community and inevitably we have patients reported to have infections in our hospital settings.
You can play a role and support in stopping the spread of infections and protecting each other.
Please do not visit the wards if you, or the person accompanying you, are suffering from an infectious illness during the past two days e.g. diarrhoea, vomiting, rashes, a heavy cold, cough or COVID/ flu.
Inform our reception team when you're visiting if you have any respiratory symptoms, such as:
Chest or nasal congestion
Sore throat
High temperature
Wet or dry cough
Shortness of breath
Runny nose
Fatigue
Body aches
Diarrhoea 
Feeling or being sick
Sudden onset of rashes
If you are unsure whether to visit a ward, or attend your appointment, please contact the staff on the ward or department to discuss.
If you have a suspected or confirmed infection and need to attend your appointment, you might be asked to wear a facemask to prevent spread of infection.
Wash your hands with soap and water or use the alcohol sanitiser provided when visiting the departments.
Read our poster on how to stop the spread of infections (pdf)