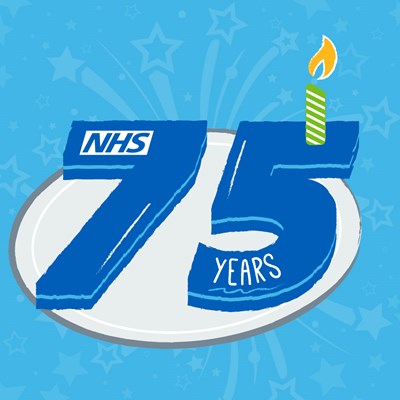 The NHS is marking its 75th birthday on Wednesday 5 July and so this week we're taking part in a range of events and activities to celebrate this major milestone and show our appreciation for our staff and volunteers.
Health Bus on tour
Our Health Bus will be at Morrisons in Reading on Tuesday 4 July where some of our services will be available to share health information and advice, as well as answer your questions.

You can pop along and meet our Talking Therapies team between 10-12noon and from 12-2pm our school nursing team will be available to give advice, talk about how you can refer a child into school nursing and discuss our Chat Health texting service for parents, carers and young people. 
NHS memorablia

We're sharing some photos on social media of old uniforms, equipment and other NHS items from over the last 75 years, so please do get involved as we'd love to see your photos and hear your stories. 
Parkrun for the NHS
Some of our staff will be taking part in 'Parkrun for the NHS' at Thames Valley Park, Reading on Saturday 8 July at 9am. The event is open to all so please come along if you would like to take part, or cheer on our runners.


Find out more

Find out more about the NHS' 75th birthday (opens in new window)