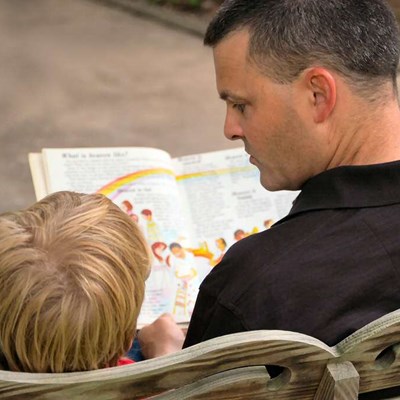 New research published by Berkshire Healthcare NHS Foundation Trust offers a unique insight into the experiences of those who support armed forces veterans living with mental ill-health following their military service.
Often managing their own adjustments to civilian life, combined with multiple caring responsibilities e.g. children or parents, as well as supporting a veteran, voices of carers of veterans may be more hidden than most according to new research.
Julian Ems, Chief Executive of Berkshire Healthcare, explains: "We commissioned this research to hear the seldom heard voices of those who support military veterans with mental health needs - to help them and our patients from the armed forces community have better outcomes.
"Teaming up with The Ripple Pond to do this has helped us better understand what matters most to not only those we already support but the many hidden carers across the country who could also benefit from NHS services and who may be reluctant to ask for help - and what we can do to change that."
The new report lists nine key findings:
Carers of veterans tend not to define themselves as a carer
Day to day life can be tough for the carers of veterans
Caring for a veteran has unique aspects
Carers try to be involved in the support process but are often excluded
Most have tried to access support for their veterans but the experiences have not been positive
Healthcare professionals who are veterans themselves and veteran-specific charities have been the most useful
All have faced barriers when trying to access support for their veterans
There appears to be little support specifically for veterans of carers with mental health needs
Carers feel more information on who to contact and how to support veterans would be helpful.
Rodger Cartwright, Chief Executive of The Ripple Pond, said: "More positive outcomes for injured veterans will be achieved if coordinated support and care are provided for both the veteran and their immediate "family" support network.
"This wonderful report opens the door to that reality; we all have a moral responsibility to ensure that it does not gather dust but is translated into positive action. I also urge policymakers to study the document very carefully as supporting and caring for "families" is a really effective use of finite resources."
Read the full Courage for Carers report (pdf) 
Julian continues: "The emerging insights from this are already informing improvements to our Op Courage veterans mental health and wellbeing services, such as recruiting a specialist family liaison worker, creating our new regional website opcouragesoutheast.nhs.uk and developing resources that are tailored to the needs of those who support veterans.
"This is all designed to offer additional support for families and carers, to empower them to continue to care for their veteran as well as helping them to maintain their own health and wellbeing. Where the themes from the research are applicable to the experiences of carers in general – or to other health and care services – we've been able to share the lessons learnt across other NHS services too. This is a prime example of our Carers Charter in action - which is our pledge to develop a culture of identifying and working in partnership with carers to support the carer's own wellbeing and enhance patient care."
The Courage for Carers research project is one of the first NHS projects of its kind, which has been focused on looking at the lives of carers of veterans with mental health needs. It was part of a series of projects funded by NHS England to help NHS services better identify, understand and meet the needs of family and friend carers. The research took the form of a series of surveys and interviews to understand the experiences of those who don't currently access specialist NHS mental health services and what stops them from accessing help. 
Op COURAGE is delivered in the South East by a partnership between Berkshire Healthcare NHS Foundation Trust, Sussex Partnership NHS Foundation Trust and the military charity Walking With The Wounded.
Find out more