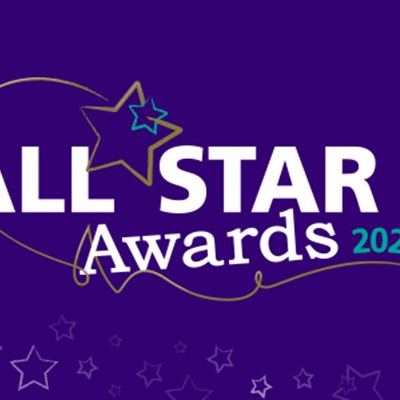 Our All Star Awards are a chance to celebrate the incredible people in our organisation who go above and beyond to support our patients and communities.
The People's Choice category is a chance for everyone, including our patients, their families and carers, to nominate someone who has made a difference. They might be a nurse, or physiotherapist, a receptionist or porter. You can nominate as many people as you like.
People's Choice Award nomination form (opens in new tab)   
Tell us what makes your nominee so special so we can recognise and celebrate them.
You can also pick up a nomination card at West Berkshire Community Hospital, Upton Hospital, St Mark's Hospital, Wokingham Hospital and Prospect Park Hospital and drop it off in the box at reception.
Nominations open on Tuesday 14 March and close at 5pm on Friday 5 May. Berkshire Healthcare colleagues will vote for the overall winner before our All Star Awards ceremony in July.
If you have any questions, please contact our Marketing Communications team
Email marcomms@berkshire.nhs.uk
Do you belong at Berkshire Healthcare?