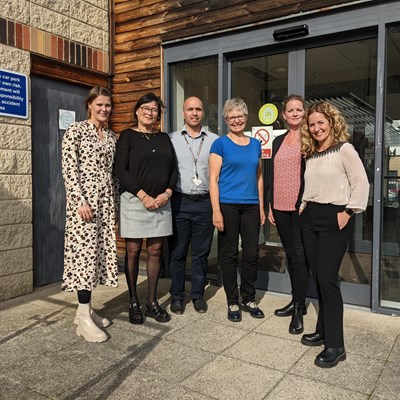 Therapists from the Norwegian Ministry of Health visited us in Bracknell on Thursday to meet our managers and share ideas and best practice.
Representatives from a division called 'Napha' (which translates to 'National Competence Centre for Mental Health Work') were in England last week visiting a small number of talking therapy services to learn more about how our services are run.
They were interested in how our data supports quality improvements and how this could help Norwegian authorities further develop and grow their version of IAPT services back at home.
Alison Salvadori, Head of Service for NHS Talking Therapies Berkshire, said: "It was a pleasure to meet the team from NAPHA and share our learning of setting up and delivering one of England's first ever community psychological therapy services over the past 14 years."
NHS Talking Therapies Berkshire was one of the first IAPT services to be set up in England in 2008.
Find out more
Read more about the Norwegian Ministry of Health visit to England on the NAPHA website (open in Chrome to get auto-access to Google Translate)