Improving your sleep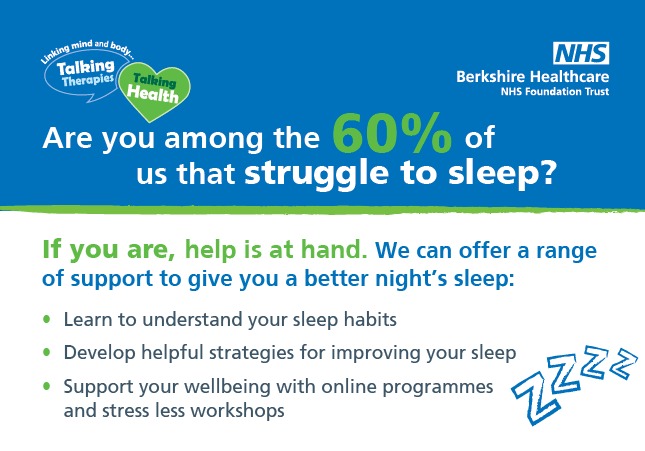 Are you among the 60% of us who struggle to sleep?
We are now offering NEW online programmes to help improve sleep
Learn how to understand your sleep habits and develop strategies for improving your night's sleep.
For more information contact our helpful admin team quoting 'Sleep' or refer now to attend an initial assessment.
Call         0300 365 2000
The NHS recently published an article on benefits of therapy and counselling for sleep
Read about the benefits of therapy for sleep