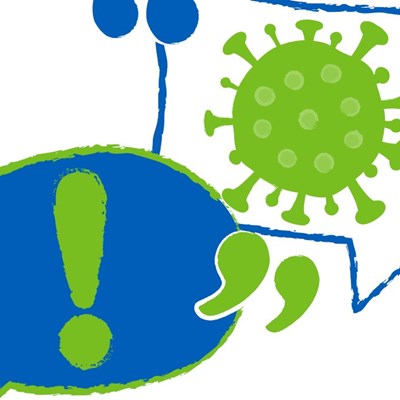 Therapists from Talking Therapies have developed a new treatment programme to help Berkshire residents who are finding that worries about the pandemic are affecting their wellbeing.
'Life after Lockdown' is a four-week online programme for people who feel worried about the ongoing impact and uncertainty of the pandemic such as social contact, working from home, mask wearing and overseas travel.
Developed by NHS psychologists from the service, the course is a series of video tutorials which use proven ways to notice and manage patterns in your thinking or behaviour.
Each week patients are emailed a new video link to watch in their own time. They then complete tasks designed to help them apply the theory to their life and learn techniques to use whenever they notice early warning signs in future.
Outcomes from the first cycles which ran over the summer and autumn have shown impressive results.
"The pandemic has transformed our lives." says Dr Alison Salvadori, a Consultant Clinical Psychologist and Head of Berkshire's NHS Talking Therapies service.
"Whether you've lost a loved one, a job, or seen the pandemic as an opportunity to re-assess your priorities in life, and your focus, it's normal to feel concern." Dr Salvadori continued.
"For some people, this worry is stopping them from living well right now - let alone having the energy to feel at ease with what could come next.
"This really could affect anyone. But if you have been shielding or caring for someone with a long-term condition you may be particularly scared of catching coronavirus or passing it on to others. Or you may be someone who is feeling stressed about the thought of going back to work and using public transport."
"This dedicated online course will help people explore their thinking and behaviour and learn ways to apply techniques to situations in future and build resilience in their day to day life.
"And because it is online, you can complete the tasks in your own time and work around any other commitments you may have such as shift work, caring duties or their own physical health issues.
"The programme is part of a wider package of support being offered around coronavirus, which includes therapy groups for people recovering from long-COVID-19 and an online Stress Less course aimed at young people aged between 17 and 25 years.
Talking Therapies Berkshire is open to anyone over the age of 17 who is showing signs of stress, worry or low mood and registered with a Berkshire GP. You can refer yourself directly without seeing your GP first.
Find out more
Visit the course page on the Talking Therapies website to find out more
You can also find tips and advice on coping with anxiety about lockdown lifting, on the NHS website